Storee - Hidden Power
You may remember the behind the scenes from this video being posted a few weeks ago.  Baltimore representative Storee dropped off this visual for "Hidden Power" last week, and it was very well shot.  I actually liked the song more than the video (which is rare).  Storee has a very strong delivery and unique lyrical ability that is vastly different than other members of his generation of Baltimore MCs.  Definitely give this video a play.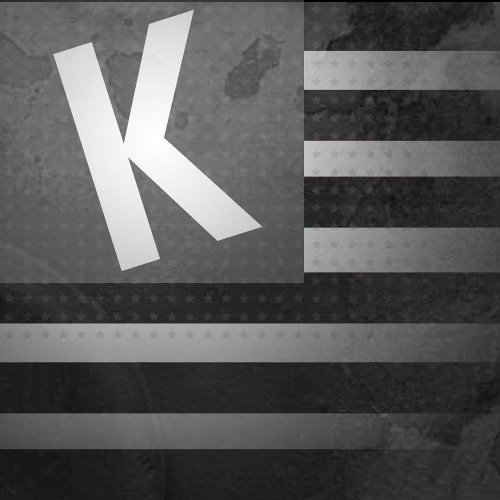 Identity Krisis - Krismerica EP

Birthed from a brotherhood bond, Identity Krisis (IDK) is truly a band of brothers located in Clinton, MD. Originally named the "Pretty Difficult Boys" formed in 2007 after wanting to emulate the success in music that they found on the hit game Rockband. With the original line up being that of Nova Cain playing guitar and doing vocals, Solo Dolo on lead guitar, Quah Manigan on bass and Remy on drums. The new all black rockband was created and ready to rock. Shortly after forming, the band added another neighborhood friend Cortez Mars who would soon take on the responsibility of songwriting and vocals. His hip hop roots added another dynamic to the groups persona and musical styling. Almost immediately after adding Cortez Mars, the band changed the name to Identity Krisis. The name was said to describe the band in the most perfect way possible. The songs they were creating fit no genre perfectly as if they did not what type of music they wanted to create.

IDK is without a doubt a breathe of fresh air in music, with influences like Red Hot Chili Peppers, Gym Class Heroes, Coheed and Cambria, NERD, and Weezer. Stay tuned, IDK will be featured in upcoming B2P events.
7VN Bunch Records x Back2Pluto.com present:
SUNDAY NIGHT MIXER MONDAY MORNING HANGOVER
Live At Moca DC
April 28th,2013
1054 31st St. NW, Washington DC  [8pm -12pm]
$10 for Men, $5 for ladies (ladies $2 before 8pm)
featuring performances by:
Darren Hanible
Swish
JF Coop
Matt McGhee
Loui J
Louseph Bruisem
Publik Theory
Marlow & Strumma
Hosted by King Hippo aka Sir E.U
Buffalo Black - Buffalo Black LP
Texas emcee Buffalo Black combines just the right amount of energy, awareness, technical skill and sonic cohesion for his new self titled LP. The beats, made by various producers such as the Midnight Kids N.O.M.A.D, SamuraiMugen and more, all have a dark tinge that increases the intensity of Black's delivery; creating a brand of intelligent fight music. The aesthetic is even applied to subjects such as sex on the very abrasive "Just Breathe". Things get toned down towards the end to create a more insular experience that balances out the ferocity. A very well-rounded release.
Alias: The Architect - Steady Rock
Drawing influences from the worlds of 8-bit, Reggae, Soul and more, Southern California producer and multi-instrumentalist Alias: The Architect composes beats with every ingredient made completely from scratch on his free debut LP, Steady Rock. You'd swear these tracks all used samples, but everything (except the obvious recordings) down to the 8-bit and the singing is organic. Stay tuned for much more new music from Alias.
SLik d - "Compassion"
prod. F.A.M.E
Released this past Earth Day, Las Vegas/Los Angeles artist SLik d provides quite the anthem for environmental awareness and positivity with his new track "Compassion" which is laced with a dreamy beat by F.A.M.E. Sing along and throw your biodegradable/organic lighters up.
N.O.M.A.D - N O / H I D I N G
Texas producer N.O.M.A.D returns with his latest album N O / H I D I N G. An appropriate title, N O / H I D I N G reveals N.O.M.A.D making his debut as an emcee on a few tracks. More than likely, almost all producers make great emcees as they are the ones who understand their sound better than anyone else, and N.O.M.A.D evidently knows how to tame his very wild sound.
Kitty - "Florida" (Live @ Cosmic Zoo Studios)
Soft-spoken artist Kitty has received some really polarized reactions from the hip hop world since her debut due to her vocal delivery and teenage white-girl appearance, but this new track, "Florida" (prod. Hot Sugar) has the right amount of dope flows over a lush beat. Peep how in-the-pocket she is when landing on the snares. This live performance was filmed for Intuition's new podcast series, Kinda Neat filmed at Nocando and Daddy Kev's Cosmic Zoo Studios in Los Angeles.
Supah Mario - Supah Mario World
Very chill but knockable instrumental album by Supah Mario, an acclaimed Southern producer who has provided beats for the likes of Brick Squad while maintaining a growing fan-base in the instrumental music realm. You gotta love that artwork. S/O to Chuuch.
Gunplay & Isaiah Toothtaker - "FROWNIN"
(Blue Sky Black Death Remix)
MMG standout Gunplay makes yet another random collaborative gem. This time, its with Arizonian emcee Isaiah Toothtaker of experimental hardcore rap crew Machina Muerte on new track "FROWNIN" featuring booming dark electronic production by Blue Sky Black Death. Don Logan brings the reality and floats on the beat as always while Toothtaker hits with some blunt-force punchlines such as "Ride or die, right? Why you acting car sick?" and "A real son of a gun, right? My mother was a cartridge. Wanna shoot the fair one outside? I'm somewhat of a marksman." Interestingly enough, this is actually the remixed version of the track. It's not every day you get to hear the remix before the original.