Clifford Cartel x The Kusher x Nek0- Break The Knob (Cudi Kids) Prod. by Airborne Muzik
#YuckFou representatives @CliffordCartel (DMV), @Capn_Kush (SC), and @Nek0 (ATL) link for the first single "Break The Knob". This summer time turn up track was produced by fellow YuckFite Airborne Muzik, and will serve as the first single for the highly anticipated project High Shit Vol.2: The Legend Of Doobie Richardson, debuting soon. Keep posted with B2P for updates on the project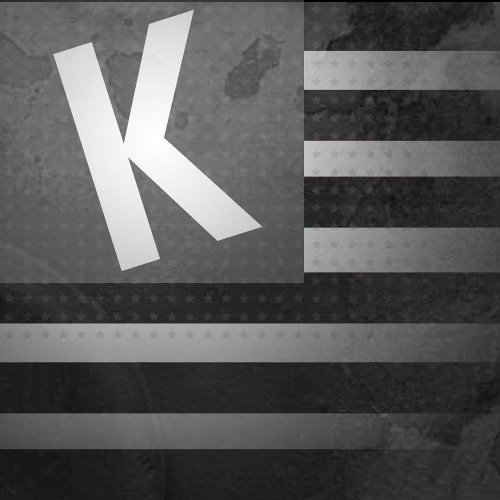 Identity Krisis - Krismerica EP

Birthed from a brotherhood bond, Identity Krisis (IDK) is truly a band of brothers located in Clinton, MD. Originally named the "Pretty Difficult Boys" formed in 2007 after wanting to emulate the success in music that they found on the hit game Rockband. With the original line up being that of Nova Cain playing guitar and doing vocals, Solo Dolo on lead guitar, Quah Manigan on bass and Remy on drums. The new all black rockband was created and ready to rock. Shortly after forming, the band added another neighborhood friend Cortez Mars who would soon take on the responsibility of songwriting and vocals. His hip hop roots added another dynamic to the groups persona and musical styling. Almost immediately after adding Cortez Mars, the band changed the name to Identity Krisis. The name was said to describe the band in the most perfect way possible. The songs they were creating fit no genre perfectly as if they did not what type of music they wanted to create.

IDK is without a doubt a breathe of fresh air in music, with influences like Red Hot Chili Peppers, Gym Class Heroes, Coheed and Cambria, NERD, and Weezer. Stay tuned, IDK will be featured in upcoming B2P events.
e-roc cravé- Game Theory
DMV artist e-roc cravé released his very first EP "Game Theory" in early March 2013. Game Theory is the study of positive concepts and decision making. He describes himself as a highly motivated and limitless artist with a comprehensive background in performance and music production.  This EP demonstrates his ability combine poetic and visionary lyrics with a small display of his vocal flexibility. He was successful in breaking away from the norm to explore a more an alternative sound (influenced by groups such as Pharcyde, Outkast and A Tribe Called Quest). Not bad at all for a first EP, definitely worth a download. 
Purchase Game Theory
Calligraphist- Closer To My Dreams (Goapele Remix)
dir. Atanas Vasilev

New track from Calligraphist, a phenomenal underground emcee known for his usage of metaphors, similes, comparisons and grotesque violent punchlines. This track is a lyrical interpretation of Goapele's Closer (1999) through the prism of a university student, yet to face the upheavals of life. This is a very motivational message directed to the upcoming generation to keep their heads up and continue pursuing their dreams. We could definitely use more music like this.
MerCure Dior ft. A$AP Ant - "GUSH"
(prod. by Sarafis Midas)

MerCure Dior links up with producer Sarafis Midas and recruits A$AP Ant (aka Mr. Coke And White Bitches) on the assist verse for the first single from his untitled upcoming project.
Catch MerCure at the DMV Legends event on June 23rd at Everlasting Life Cafe (2928 Georgia Ave NW, Washington, DC 20001) hosted by Zues and StefIsDope
Live Performances from MerCure Dior, Skates (from Da Pack), Jake Sinatra, Layla Kahpri, Merlin Miles, Prince Akeem, Mi$tro, and more.
Ethio Boy - If You Were Mine
prod. by That Boy H' / dir. AbhiNav

Ethio Boy links up with producer That Boy H' for the new single from his new project "Sample Raps: The Present". Quality sample of Sade's "Cherish The Day"